1968 Plymouth Road Runner Hemi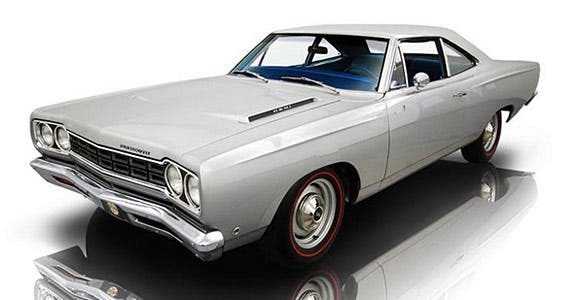 Forget the niceties. Plymouth wanted a bare-knuckle, muscle-car fighter.
With all the subtlety of a jar of nitroglycerin, the Plymouth Road Runner Hemi was pure explosive brawn. It's one of the all-time great performance-car names. With a 425-horsepower, 426-cubic-inch Hemi V-8 engine, the Road Runner struck fear into the hearts of the Saturday night country-road, drag-racing crowd.